There's no clear no.1 in this class but there's a ton of talent through the top 15. The PG position is loaded. And then there's LaMelo...
View Mock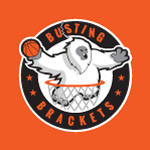 Busting Brackets
There are several players vying to be the top pick in a deep 2020 NBA Draft class. Where will the best players end up? Here are the latest projections. - Page 2
View Mock
Forbes
While most pundits believe the 2020 draft class doesn't possess a breakout phenom like Zion Williamson, there are still plenty of top-tier prospects that have NBA talent evaluators awfully excited.
View Mock
Tankathon
Live updating 2020 NBA Mock Draft with lottery simulator and traded picks. Draft order and selections based on team needs are updated after every NBA game.
View Mock
2020 NBA mock draft and NBA draft results. Our 2020 NBA mock draft is updated frequenty and includes 2020 NBA draft prospect profiles with videos and stats.
View Mock
Rookie Wire
Rookie Wire takes a look at an NBA Draft class that doesn't appear to have a clear-cut top selection.
View Mock
NBADraft.net
Specializing in drafts with top players on the NBA horizon, player profiles, scouting reports, rankings and prospective international recruits.
View Mock
NBC Sports Washington
Wizards
It's almost August. 2019 NBA free agency has come and gone.  So, naturally, here's what the 2020 NBA Draft would look like now that each team has attempted to assess their needs with signings, trades, sign-and-trades and various other transactions. 
View Mock

Bleacher Report
The latest NBA draft is still fresh in the minds of basketball fans, but the scouting process never ends. All 30 franchises have shifted their focus to the 2020 NBA draft. And we're going to join them...
View Mock
Pacific Takes
A way too early look at the 2020 NBA Draft.
View Mock

Def Pen
The 2019 NBA draft cycle is over. All eyes now turn to the next crop of prospects. Lets take an early look at our 2020 NBA mock draft.
View Mock

Bleacher Report
Although plenty can change in 12 months, we already have a decent idea of which prospects will be headlining the 2020 NBA draft...
View Mock
Heavy
Who are projected to be the top college basketball players next season? Take an early look at our NBA mock draft for 2020 with all the top prospects.
View Mock